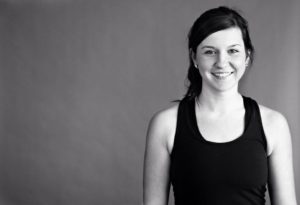 Caitlin Hogan Hubick is a leader. The An Coimisiun certified Irish Dance teacher and exercise physiology maven thoughtfully lights a fire in dancers of all ages and skill levels as they become champions in all aspects of their lives.
Her dance style is a pure expression of her passion for Irish Dance. This passion stems from the relationships forged through shared hard work and collective success. For Caitlin, the real strength of the Hogan Irish Dance Academy is rooted in the relationships built with trust, respect, and clear communication.
Her approach to teaching is holistic. It begins with focused observation of her students. Hubick has an innate talent to see what each dancer needs and inherently knows when and how far to push each individual to get the best out of their ability and personality. A healthy balance between competition and performance allows dancers to experience everything that Irish Dance has to offer.
In celebration of movement, Hubick works tirelessly with students to build a strong foundation of basic skills and personal confidence. This results in dancers that can choose to compete and perform for as long as they want. Caitlin adds, "Dancers have many types of goals from practice to competition. All I ask is that my students do their best to achieve them."
Hubick draws her inspiration from her own 20 plus years of dance and teaching experience paired with her Bachelor of Science degree in Exercise Physiology from Marquette University. The combination of her academic and dance background gives her a unique appreciation for the balance of grace, power, strength, and flexibility that is perfectly represented in Irish Dance.
Caitlin has a deep love to dance matched only by her love of her students, friends, and family. She resides in Arlington Heights, where she grew up, with her partner in life, her husband, Steve.